There are no in-person programs currently, but there are grab-and-go lego bags available to build with at home and bring back to display, and the scavenger hunt is still happening.
---
LEGO LEAGUE
The first Thursday of each month at 4:30

Do you love Legos? Design, build and use your imagination to make an amazing Lego Creation at the library! Ages 3 and up

---
American Girl Club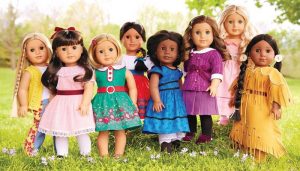 Third Thursday Every Month @ 4:30

Join us once a month to learn more about your favorite American Girl characters! Each month we will focus on one character, doing activities and crafts that relate to that character. Feel free to bring your American Girl doll with you! Ages 6 and up
---

There will be no I Survived Club in April!
---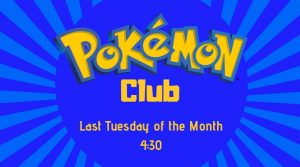 Do you collect Pokémon Cards? Bring your cards to battle and trade with fellow Pokémon fans! We will provide snacks and a place for you to play. Ages 5 and up
---

Note for April's club: This will be held on April 30th, not the 23rd, as April has five weeks in it this year.