Welcome!
It's the final countdown! To Christmas, that is. In the meantime, browse and see what we have to offer! You can check out programming for various age groups through the drop down menus above, and special programming is shown here as well!
Some special Christmas Programming for the kids: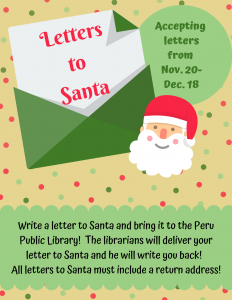 Special Programming for teens and adults: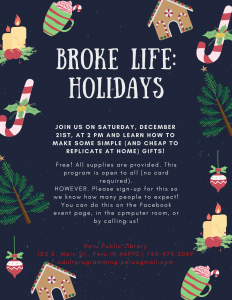 December Closings:
We'll be closing at 5 PM on these days:
Wednesday, December 4th
Monday, December 23rd
and
Monday, December 30th
We'll be closed all day on these days:
Tuesday, December 24th
Wednesday, December 25th,
Tuesday, December 31st
and
Wednesday, January 1st, 2020.
Cancellations:
There will be no programming the final two weeks of December! However, Lego League will still happen on January 2nd.