Upcoming Zoom program hosted by the library:
Digging in Their Heels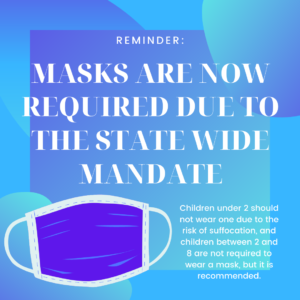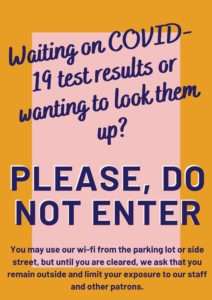 No court appointed family visitations or counseling sessions are allowed at this point. Meeting rooms have size limitations as well, so call or ask any of the staff for further information. We have a limited number of computers available for use as well.
COVID-19 (Coronavirus) info for Miami County:
The Miami County Health Officer, Dr. Christi Redmon is issuing the following recommendations for Miami County residents. There is no vaccine available that can protect against the virus however advanced personal hygiene can help protect a person from being infected.
• Cover your mouth and nose with a tissue when coughing or sneezing. Throw away the tissue in the trash and then wash your hands. Men do not use a "handkerchief"
• Handwashing is one of the single most important and effective ways to protect against viruses or any illness.
• Use soap (preferably liquid) as bar soap can transmit pathogens (germs)
• Wash your hands for at least 20 seconds- soap and water- wash between the fingers.
• Dry your hands with a disposable paper towel. Use hand sanitizer if you can't wash your hands- however washing hands with soap and water is always best.
• If you feel ill, call your healthcare provider FIRST rather than going to the office or ED waiting room. If you feel you need immediate attention call 911 and tell them the symptoms you are having so they are aware of and prepared with proper personal protective clothing to protect you and themselves.
• older people > 60 are at increased risk of serious outcomes from the virus and those risks increase even further for individuals > 80 and underlying disease states and those who are immune compromised.
• Indiana State Department of Health https://www.in.gov/isdh/28470.htm
• CDC https://www.cdc.gov/coronavirus/2019-ncov/index.html
These measures are intended to decrease the unintended spread of the virus. Dr. Redmon and the county, city authorities will continue to assess the situation and will issue appropriate updates.
Miami County Health Dept
765-472-3901 X1215/1216