There are no in-person programs in May.
Facebook Only Event: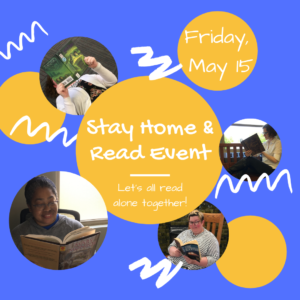 Check out the event page on Facebook for more information!
---
Anything Goes Crafts
2nd Thursday of each month @ 6 PM
AND/OR
3rd Friday of each month @ 10:30 – Come for a different craft workshop every month! Crafts are focusing on jewelry currently – from scrabble tile pendants to wire wrapping to hardware bracelets with metal stamping! Registration is required (so we can be sure to have enough supplies) but the workshops are free! Sign up in the computer room, by calling in, or on the Facebook Event for this month's craft!
Upcoming crafts: