There are no in-person programs currently
There will be a video of Miss Carla reading a story posted on Facebook every Tuesday morning, while in-person storytimes are unavailable.
Movers and Shakers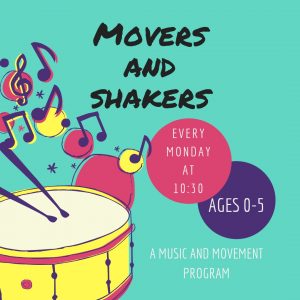 Every Monday at 10:30 am
Kids and parents both enjoy a time of dancing, music, action songs and silliness.
This event is free. Everyone welcome.
---
Story Time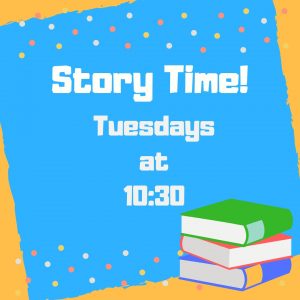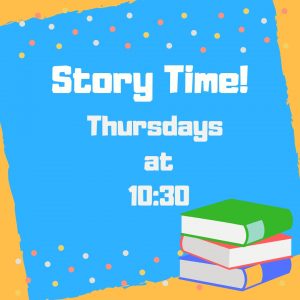 All ages welcome!
Parents are welcome to stay with children!
---
Coloring Table
Every month, we add new coloring pages! Color a picture and then take it home with you!
---
Pre-teen Section
Check out our pre-teen section on the first floor! We have a section filled with books that pre-teens will love! Also located in this section are games that you can play while at the library. Bring a friend and stay a while to play a game!
---
Scavenger Hunt
Each month we have a scavenger hunt on the Children's Floor! Come in sometime during the month to look for the hidden items. If you find them all, you get a piece of candy and your name entered into a monthly drawing. Happy Hunting!